18 persons were killed while 29 others are declared injured in multiple suicide bomb attacks at Muna Gari community of Konduga Local Government Area.
The incident was confirmed by Mr Victor Isuku, the Police Public Relations Officer (PPRO), in a statement issued in Maiduguri.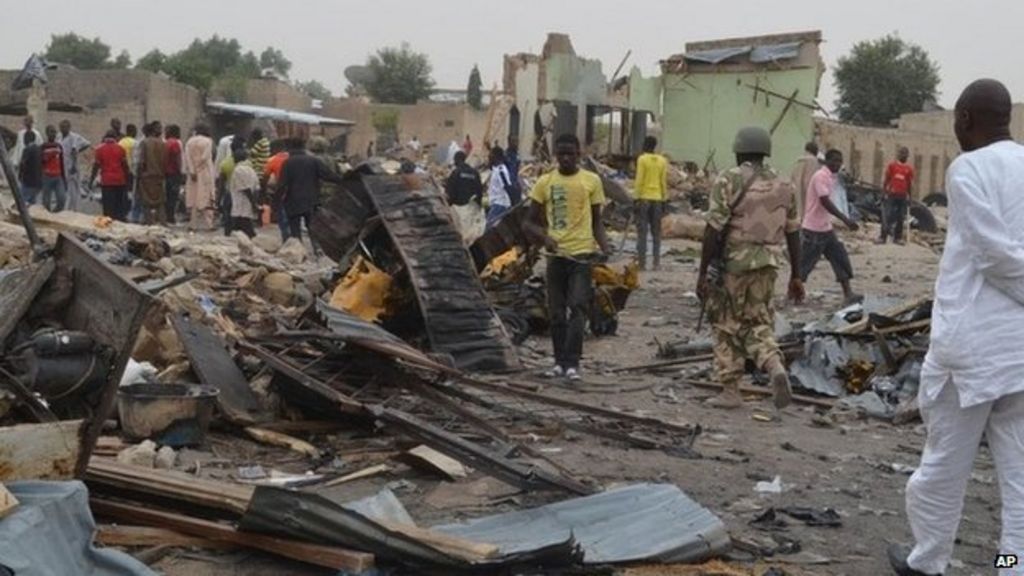 Isuku disclosed that the incident occurred at about 18:13p.m. when four suicide bombers detonated Improvised Explosives Devices (IEDs) tightened to their bodies.
He stated that the first explosion striked a congregation at a prayer ground while other explosives were also detonated at different locations in the area.
He stated: "Today 15/11/2017; at about 18:13 hours, four suicide bombers, two male and two female, infiltrated Muna Gari community in konduga Local Government Area, and detonated IED strapped to their bodies at different locations.
"The first explosion occurred at a prayer ground, while the other explosions occurred thereafter, all within the community.
"A total of eighteen persons including the four suicide bombers, died in the multiple explosions, while twenty-nine others sustained various degrees of injuries".
He further stated that affected victims were taken to the University of Maiduguri Teaching Hospital (UMTH) and State Specialist Hospital for immediate treatment.
Isuku added that police patrol and EOD teams has deployed to keep the area safe, noting that normalcy has been restored to the area.